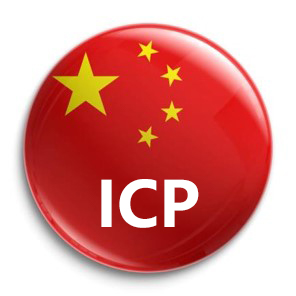 What is ICP license
ICP license is a permit issued by the Chinese Ministry of Industry and Information Technology to permit China-based websites to operate in China. The ICP license numbers for Chinese websites can often be found on the bottom of the front webpage. Any parties looking to host a website in the mainland China or utilizing any CDN services within Mainland China must hold an ICP license.
Rules of Commercial ICP license
1) Individuals cannot apply for a commercial ICP license
2) Depending on the regulations of different provinces, foreign passport holders might not be allowed to be the named contact for the website
3) Foreign companies cannot apply for an ICP (this includes Hong Kong, Macau and Taiwan)
4) The website must be hosted within Mainland China to apply for an ICP license
5) The company name of the domain registrant must match with the company name of the ICP License.
Documents required

1) A copy of the company Chinese business license
2) ID card copy of contact person (must be Chinese national)
3) Photo ID of business owner (can be a foreign national)
All forms must be completed in Chinese only