Web Host Honored As "Distinguished Family-Friendly Employer"
10/26/2016 12:00 AM
Web Host was accredited as the 2015/16 "Distinguished Family-Friendly Employers" & won the "Awards for Breastfeeding Support" by the Hong Kong SAR Government's Home Affairs Bureau and the Family Council.  
The Presentation Ceremony was held on 25 Oct 2016 at the HKCEC. Only 114 out of 2,555 companies was awarded "Distinguished Family-Friendly Employers " this year.
In the Job-related Family-friendly Employment Policies and Practices, Web Host adopts flexi-working hours, flexi-working place, job rotation, unpaid leave, emergency family leave, flexi-maternity leave etc.  In order to help our staff with a healthy work-life balance, Web Host introduced innovative technology to allow staff to work at home if necessary.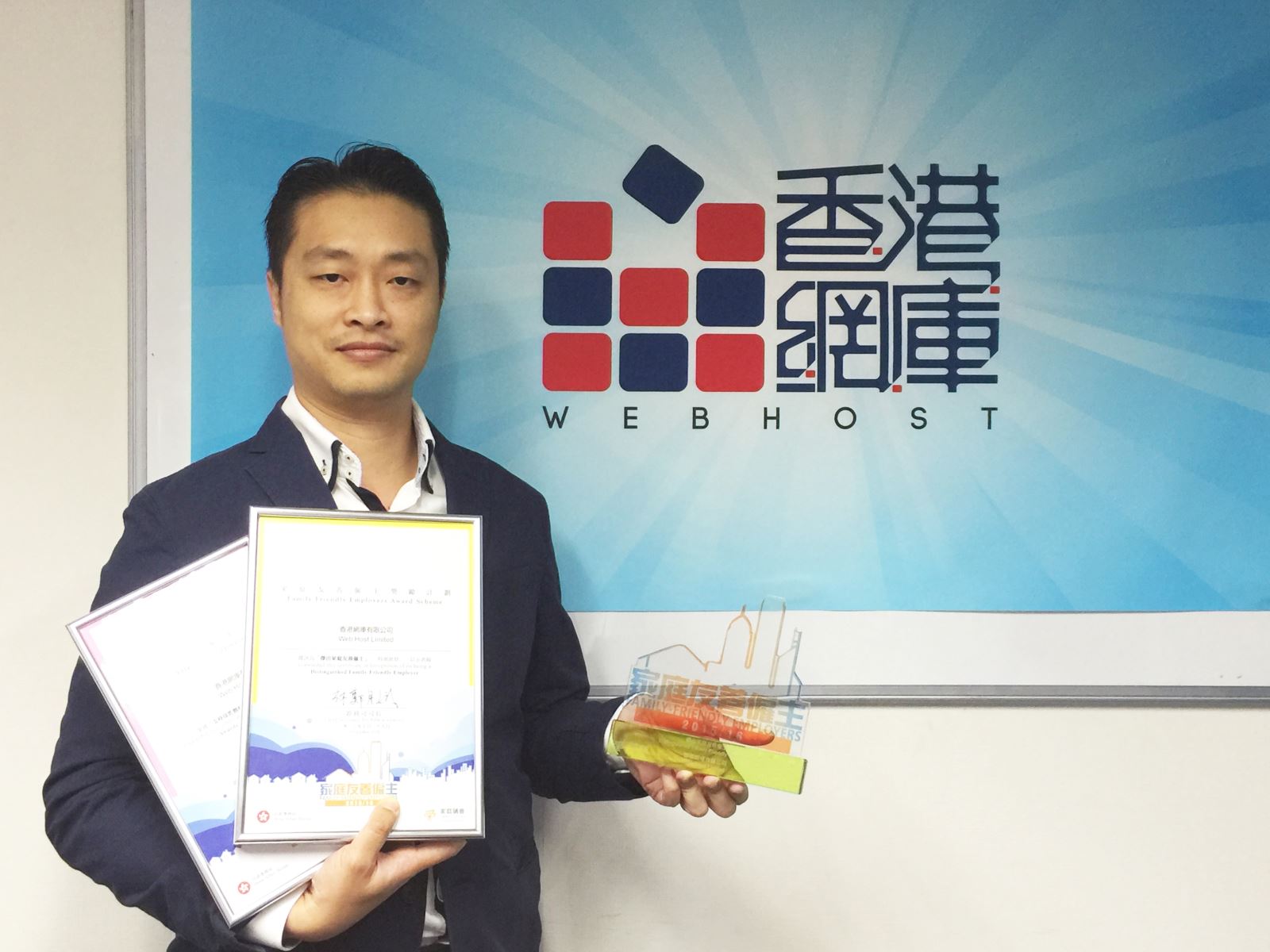 The awards recognized our efforts on demonstrating impressive practices in the implementation of family-friendly employment policies and practices and in the promotion of family core values.