Service As Usual On Public Holidays
12/23/2014 10:00 AM
Web Host wishes you a Merry Christmas & Happy New Year!!  
During the X'mas & New Year holidays, our 24-hour technical support service is available.  Our professional technical support team will be on call 24/7 to assist in solving technical problem in anytime and anywhere.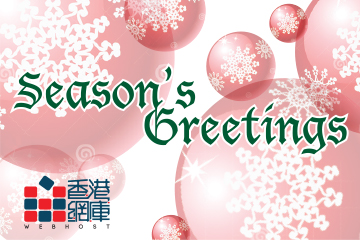 Once again, we would like to express our heartfelt thank you for your continuous support.  May your holidays be filled with peace, joy & happiness!