Web Host won HSBC Living Business Awards
12/18/2014 10:00 AM
Congratulations on Web Host winning of
·         Community Engagement Award
·         Green Achievement Award
·         People Caring Award
by HSBC Living Business programme.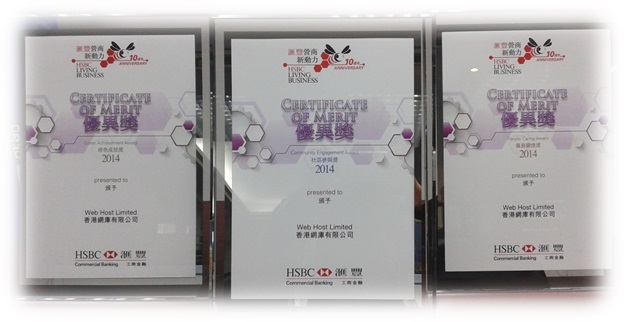 The Award Presentation Ceremony was held on 28 November 2014. On behalf of Web Host, Ms. Olivia Lam, Business Development Manager received those awards. 
Web Host not only committed to providing quality services but also contributing to the community. This award recognized Web Host's outstanding performance in the aspects of environmental protection, community engagement and employees caring. 
Call us at (852) 3575 1888 to experience our professional services.